We have recently made a few changes and major improvements to our resource center that we would like to bring to your attention. Our web portal has officially been updated and moved over to a new platform which will enable an overall better end user experience. 
If you have any questions moving forward with our services, we would recommend you search for the corresponding information in our 
brand new resource center as this may be the easiest and most efficient way to answer any of your questions. 
We have conveniently divided up our extensive amount of information and resources into specific categories to make the user experience as easy as possible. We have also added a brand new category to the resource center titled  Software Updates which will consist of all of the updates we run on our platform software and the details that go along with them. There is also a search bar above the categories in which you can type in keywords and tags to find the information your are seeking in a more timely manner.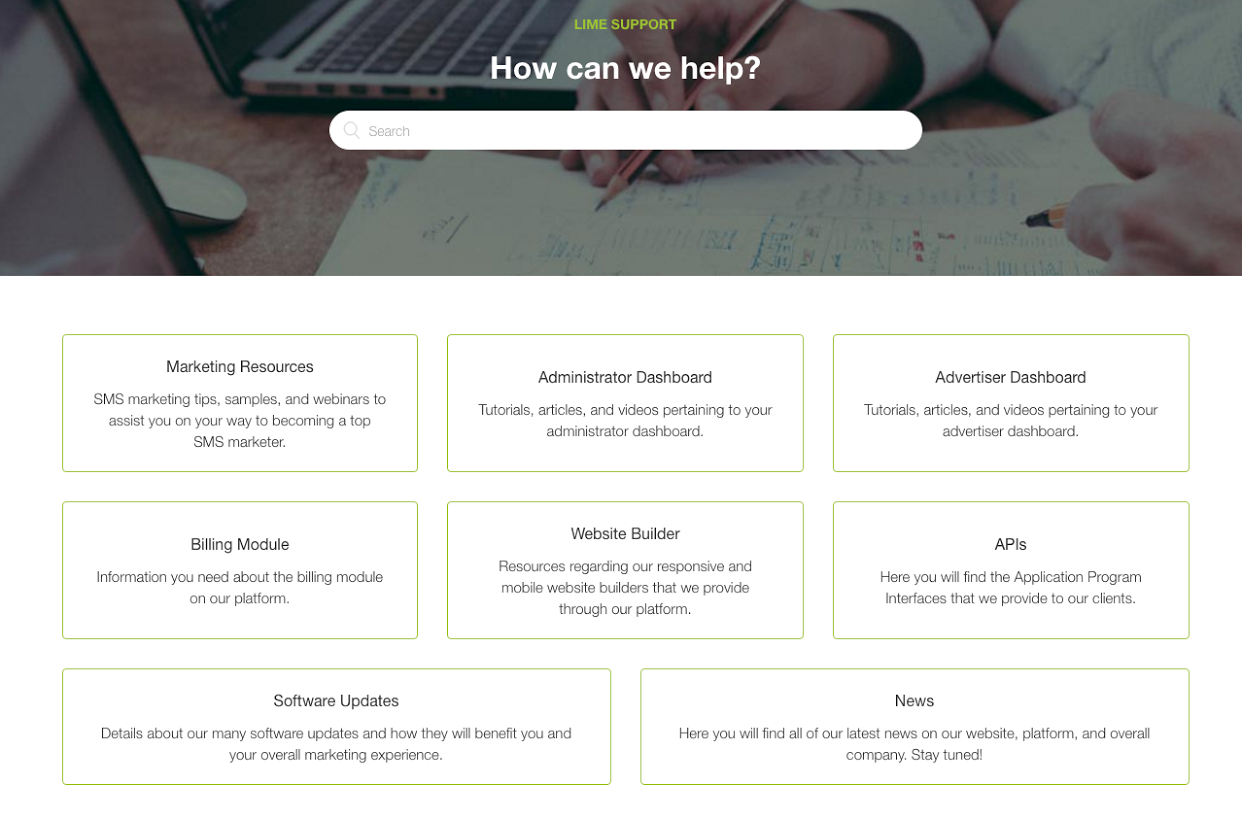 Additionally, we have updated our generic resource center as well. The new layout has been updated in order to give your clients the best possible experience using your services in the long run. 
Please check back with us for any updates and news regarding Lime Cellular's exciting upgrades by viewing the News category in our new resource center. 
We look forward to enhancing your experience with us to the best of our abilities moving forward.