Notification 80

Facebook Sharing Updates

We have a couple of updates this week regarding our Facebook sharing integrations:
1. We've updated how users can share coupons from the mobile wallet due to Facebook restrictions. When users click the Facebook sharing button on the mobile wallet they'll be able to add their own message along with the coupon before sharing it with their friends.
2. Due to Facebook restrictions, we've removed the option to share to Facebook when sending a coupon or text campaign. However, you can now share coupons to Facebook directly from the advertiser's coupons list. When you click the Facebook sharing button, a pop-up window will appear asking you to select to either share the coupon to a Facebook profile or business page along with your desired message.
What are you waiting for? Share the news today!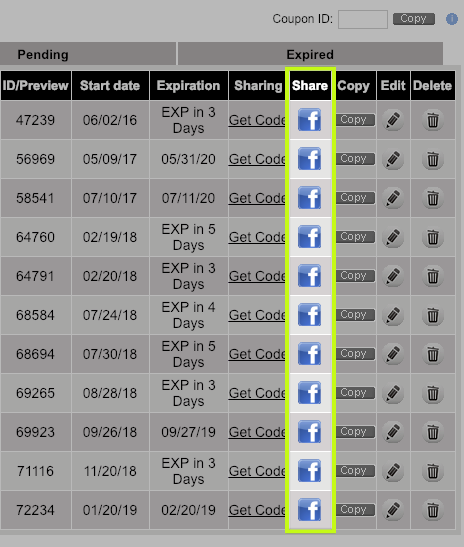 Have a Great Week!