Notification 97
Sending a message to an opt-in list via text message
Did you know? You send a message to an opt-in list from your phone by setting up an authorized number -
click here
t
o learn more. After you register the phone number, you can send a message to the opt-in list of your choice by typing in the keyword that is associated with the opt-in list followed by the desired message.
For instance, if the opt-in list had the keyword "Pizza" and you would like to text the message "Come tonight and receive FREE breadsticks with the purchase of 1 large pizza!" then you would compose a message to shortcode 71441 and type: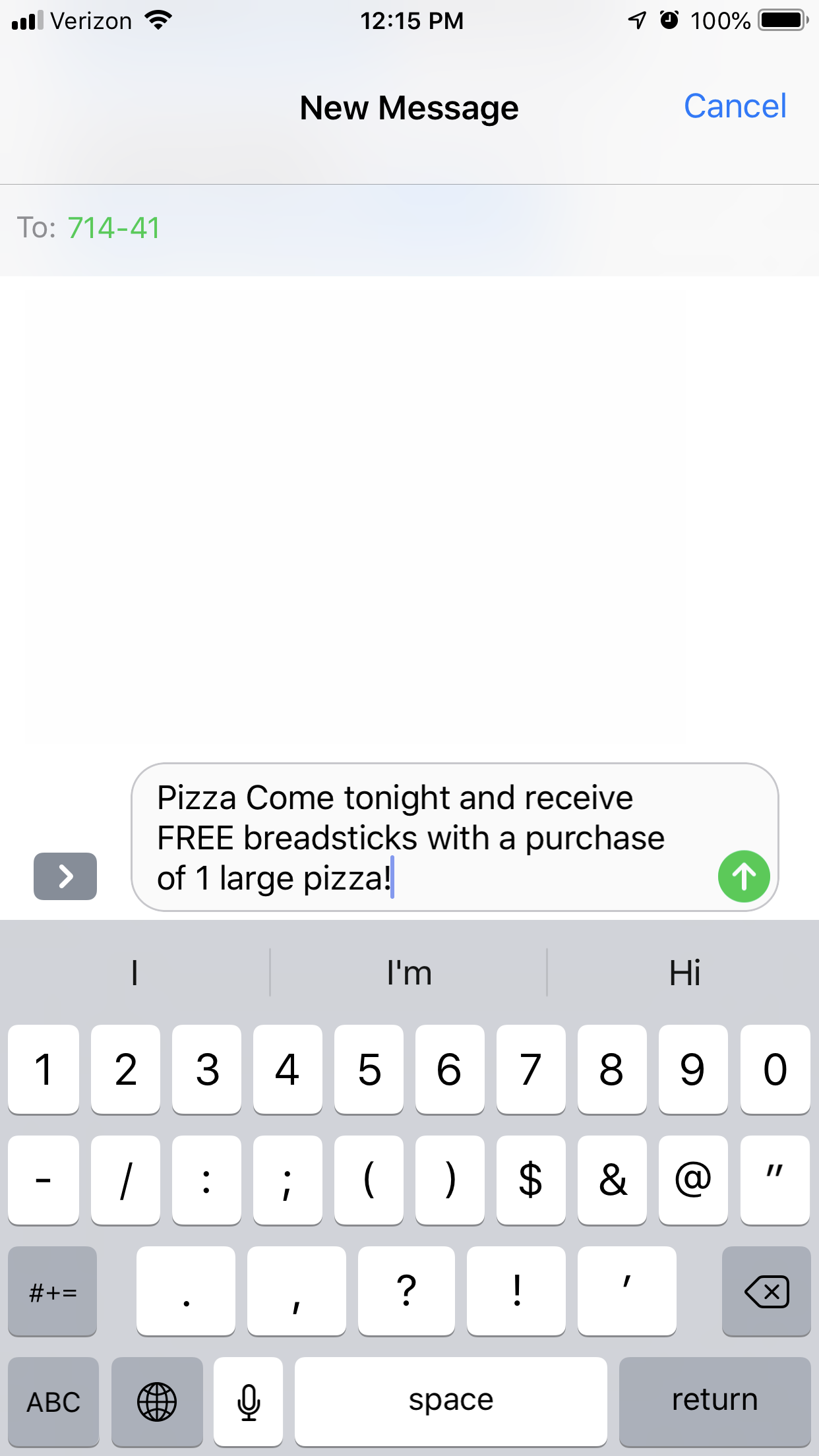 After hitting the send button, your list will receive the message created.
Have a great week!
Lime Cellular