Notification 101

Requesting Member Information

Would you like to request more information from the members of an opt-in list?
A simple way is to send a text blast and use the merge tag %PROFILE% that will provide a link to the profile in the wallet so members can update their info in their mobile wallet, thus also updating it in our system. You can send a message saying:
"Dear customer, in order to personalize our message we will really appreciate if you fill out your information in the following link: %PROFILE%"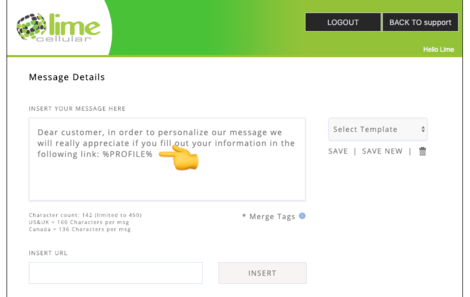 This will help you gather a member's name, last name, email, zip code, and their birth date.
Have a great week!
Lime Cellular