Invalid Number Report Shows Blank
So you uploaded a list and the upload report shows invalid numbers. When you click to see those invalid numbers, the report shows blank without numbers. What happened? Those invalid numbers may have an invalid format such as missing digits or have letter characters. The report will only show unsupported numbers that have the right format - numbers with 10-digits.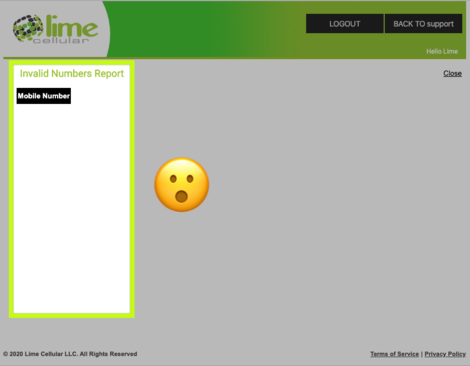 Thank you for choosing Lime!