White label URL for links
This week we've added the option for admins to choose a domain of their choice for links, coupons, pages, etc going out of their advertiser accounts. You will find this option by going to your admin dashboard and clicking on Account Setup. On the next page, you will see a section called "White label URL for links." To set up your URL for links, you will need to add a CNAME to your desired URL with your domain provider that points to whitelabel.limecellular.com. Once your CNAME is created, you can then add it and click "Save." We recommend having a short domain to save space when sending messages.
*Please note that if you do not make this change, any links going out from now on will use the white label URL and not mcpn.us or limelocal.com.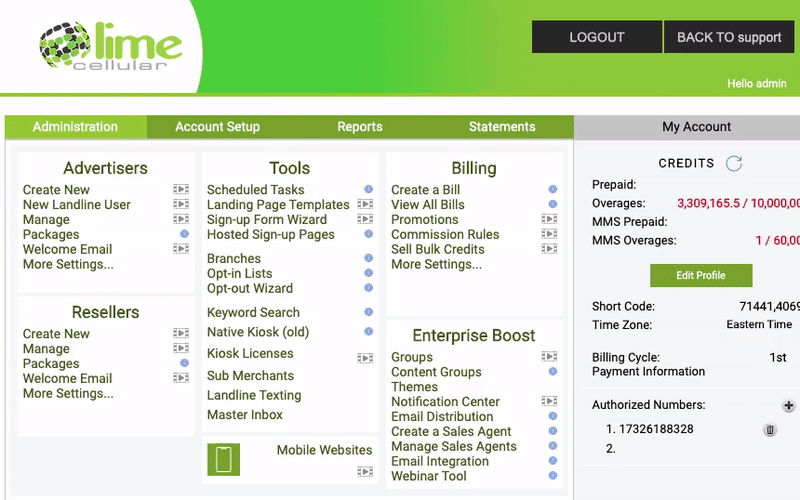 Have a great week!
Lime Cellular