Updated Upload Report
We've revised how data is displayed in our upload report. You will now find these updated columns:
Invalid data - This shows data such as numbers with special characters or not enough digits that are invalid.
Non-text enabled numbers - This shows any numbers that are not text-enabled such as landlines or disconnected lines that can't receive messages.
Simply click on the numbers in any of these columns to view the data. You can check it now!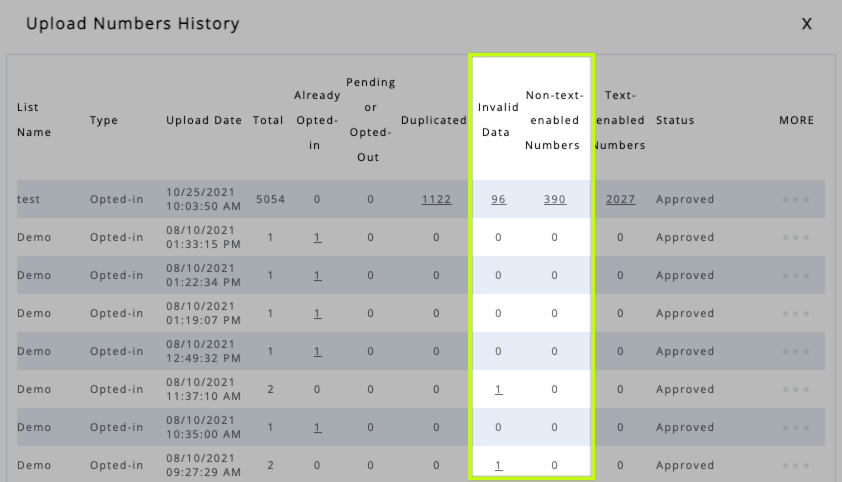 Have a great week!