Include a tag when uploading contacts
This week we've added the option to include a tag with your mobile uploads. This means that those contacts will have a specific tag to categorize them on a list. What can you do with numbers that have a tag? For example, when sending a text blast, you can use the filter option and use an assigned tag to deliver your message specifically to these tagged numbers.
Learn more about mobile uploads by clicking here.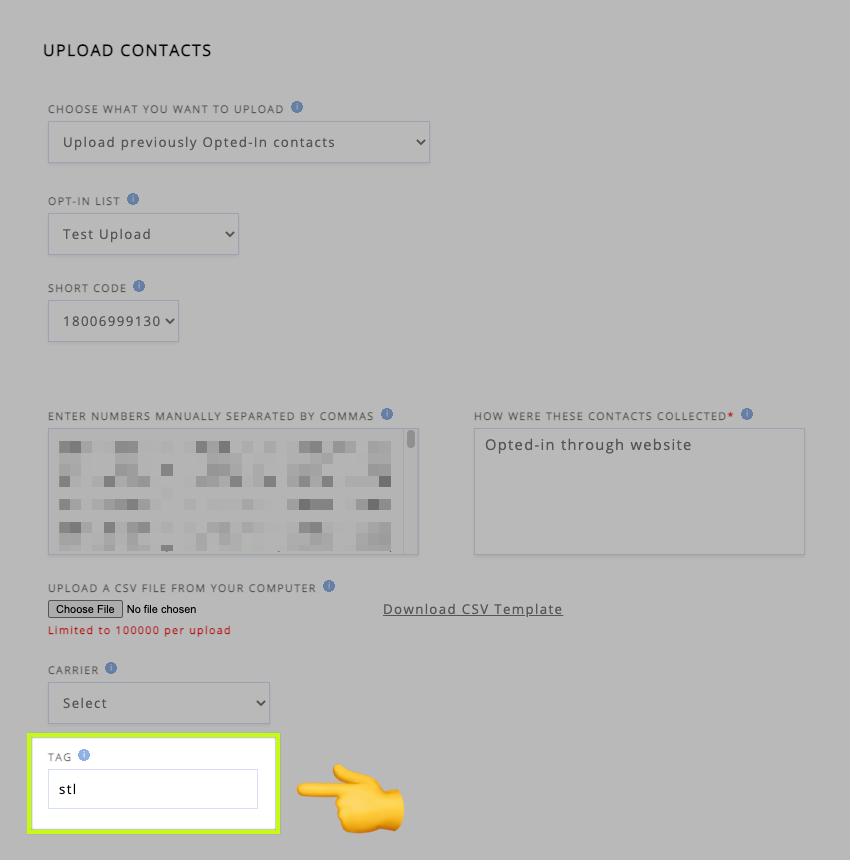 Have a great week!
Lime Cellular