Unique and total views in message delivery report
A few weeks ago we announced changes to the message delivery report. One of those changes includes the addition of two columns for total and unique views of tracking URLs when being used in your text blasts. Here's a breakdown of what this data means.
- Total Views: The total number of tracking URL views by all mobile contacts more than once. Please note that there's approximately a 30-minute window for each session. A session is reset based on inactivity. If you click on the link multiple times within a session, it will only be counted once.
- Unique Views: The number of distinct mobile contacts who have viewed the tracking URL.
If you're not familiar with our tracking URL feature, please view our tutorial by clicking here.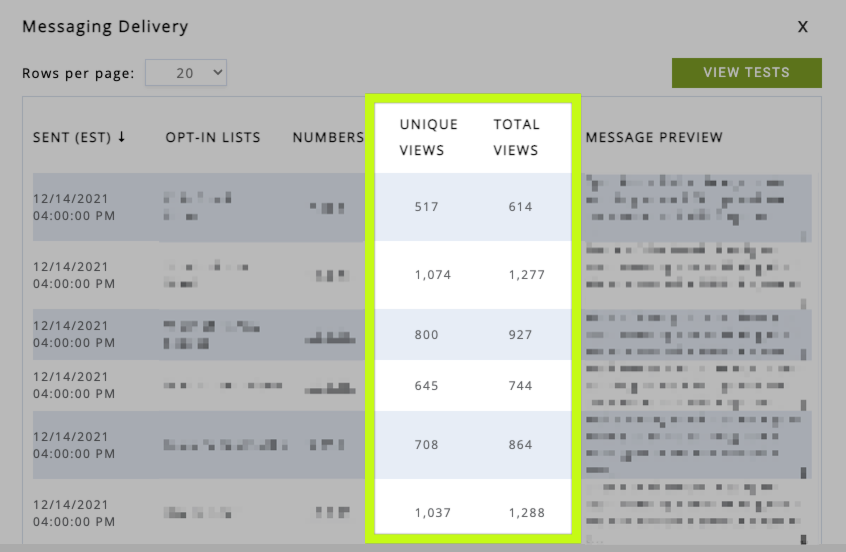 Have a great week!