To enable m-commerce on your mobile website, first you need to enter the PayPal account information. Click on the "M-commerce" link on your dashboard page: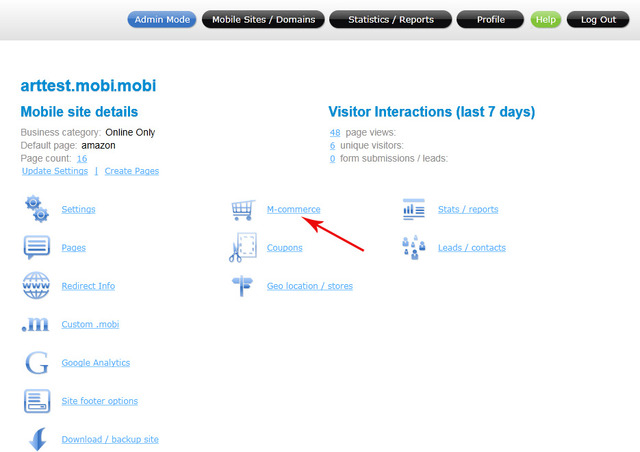 You need to have a Business account with PayPal. Once you have a Business PayPal account, please log into your PayPal account and follow these steps:
Click Profile under My Account.
Click My selling tools.
Click API Access.
Click on Request API credentials: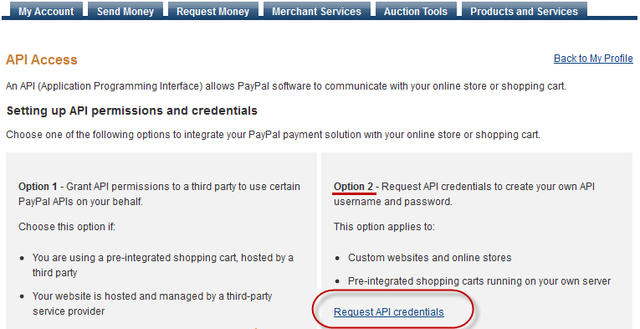 Select Request API Signature and click Agree and Submit: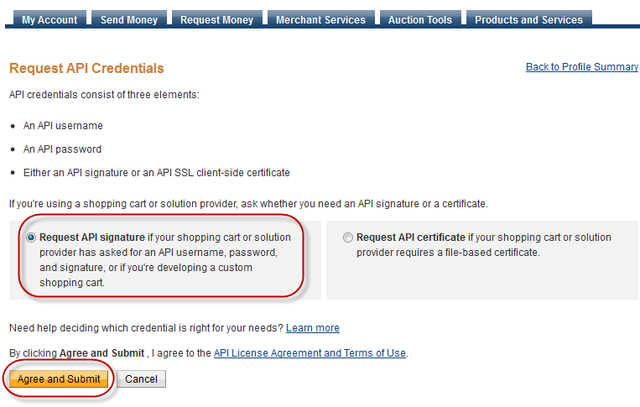 Copy the settings for API Username, API Password and Signature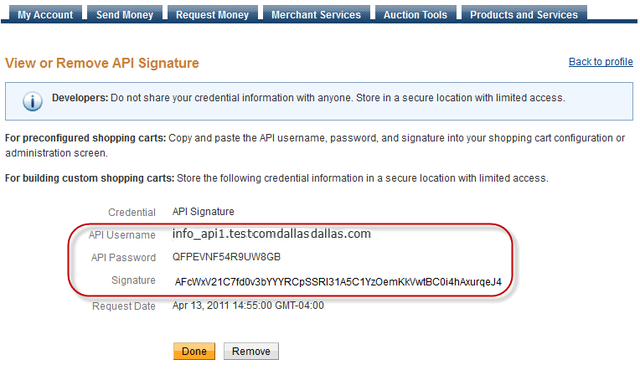 and paste them to the PayPal configuration fields: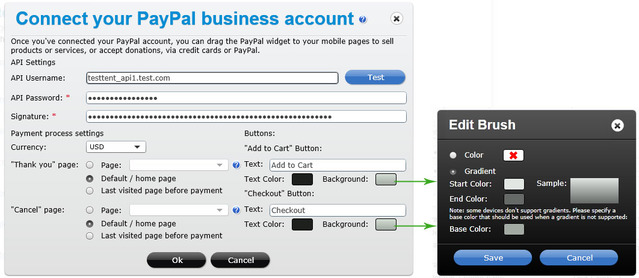 Here you can also set your currency, configure "Add to cart" and "Checkout" buttons (colors and text), and set up your "Thank you" and "Cancel" pages.

A "Thank you" page is the page your buyers return to after completing the transaction. A "Cancel" page is the page your buyers are taken to in case they decide to cancel their transaction.

Please be aware if your mobile page URL (including the "Thank you" or "Cancel" pages) contains an underscore (e.g. my _mobisite.com ), you will need to rename the URL (or use a custom domain) so it does not contain the "_".

The final step is to go to your page in Edit mode, and drag the Product (M-commerce) widget to your page.

If you are selling multiple products, then you can add multiple Product (M-commerce) widgets to the page.

Note: to display the details about your product, please make sure to add other widgets (Text, Picture, Image Gallery or Youtube Video) to your page also!

Set your payment type (Buy or Donate) as well as product options (simple product, product with options, etc) and other parameters.

Quantity checkbox – if you leave the "Buyer can select quantity to buy" option unchecked, buyer will be able to purchase only 1 item. You can use this option for items like a membership or a downloadable product, and not for products that can be bought in multiple quantities (like t-shirts, books or event tickets).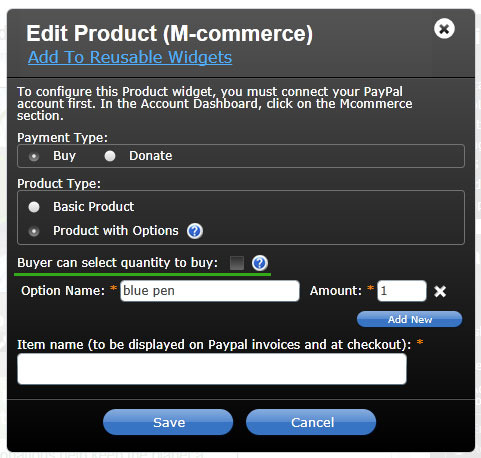 If your product comes in different sizes, shapes or colors, you can add these choices via product options: