Using the text editor
The WYSIWYG text editor allows you to easily edit and format the text on the mobile pages, change colors, font type and size and make other formatting adjustments.

To add links to your text, simply select a part of text you want to be a link, then click "Hyperlink" and put in the URL. It can be internal or external URLs, or "mailto"(email) links: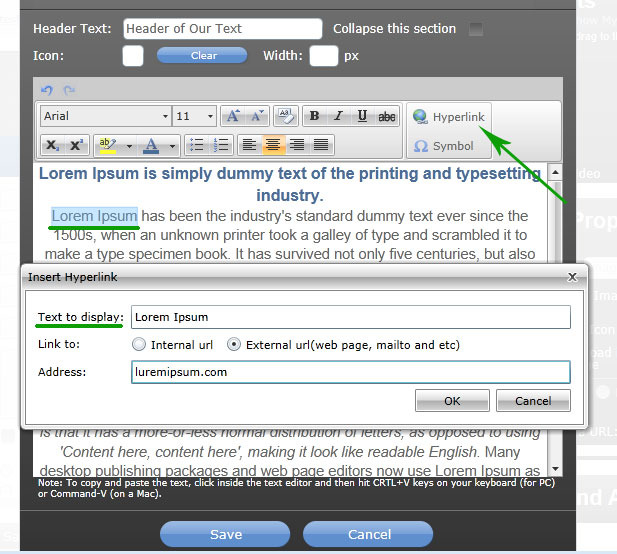 To add an email link (a link that opens the email program), add this to your URL:
"mailto:email@email.com", with the right email address, of course.