Download a Mobile Website
You have an ability to download all mobile pages/sites on an agency/WL account.

Click on "download/backup site" link on the dashboard: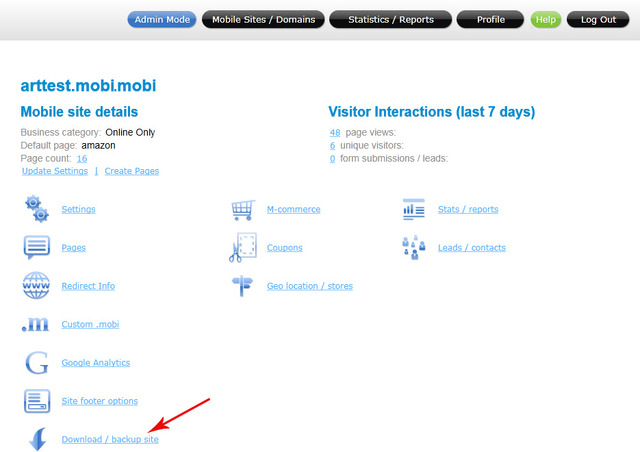 This option is also helpful if you need to develop a fairly advanced mobile site with custom features and programming that are outside of the capacities of a hosted CMS. Save time on HTML/CSS coding and testing, and simply create your templates on our platform, download them in a static format and add your custom programming to it.