App Panel Widget
Our App Panel widget allow you to create an icon-based layout for your mobile page or a page section, giving it a look similar to many native apps: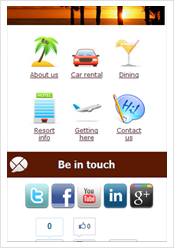 To add icons to your App Panel, simply click on the "Add New" button in the App Panel Edit Window: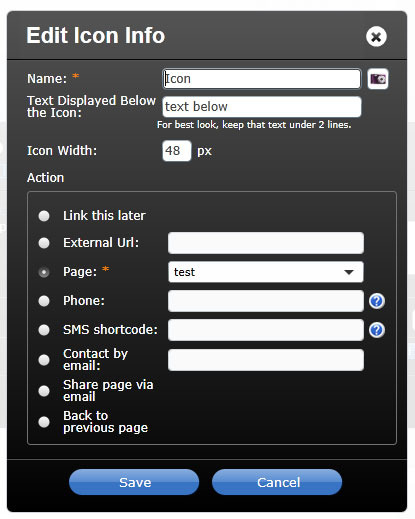 Then click on the icon's square to change the icon. You can pick one from our icons library or upload a custom icon from your computer.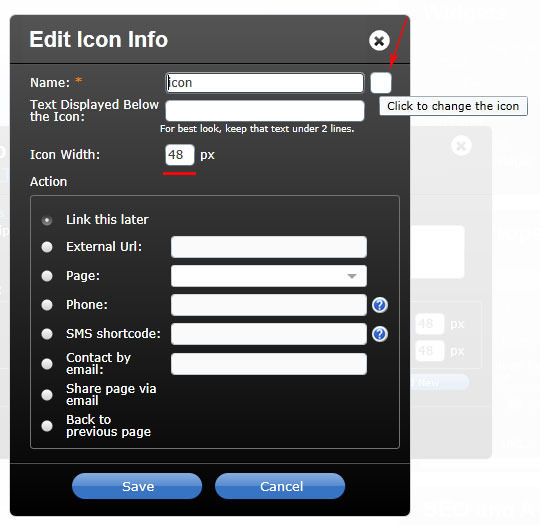 You may use the icons from our library or upload any custom icon. Ideal size for an icon is 48px48px or bigger. The maximum image width is 240px.

Icons that don't fit within the width of the screen (line) will carry over to the next line.

For each icon you can add the text to display below the icon. Keep that text under 2 lines, otherwise it may not fit correctly. Also you have the ability to sort/organize the icons by clicking on arrows.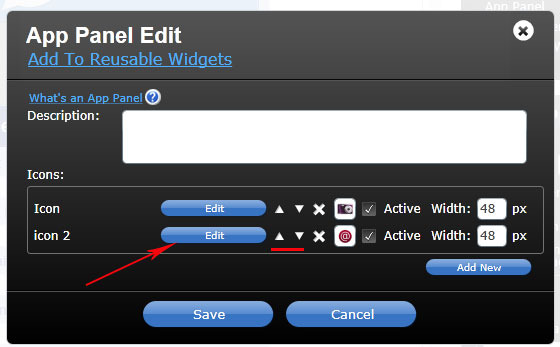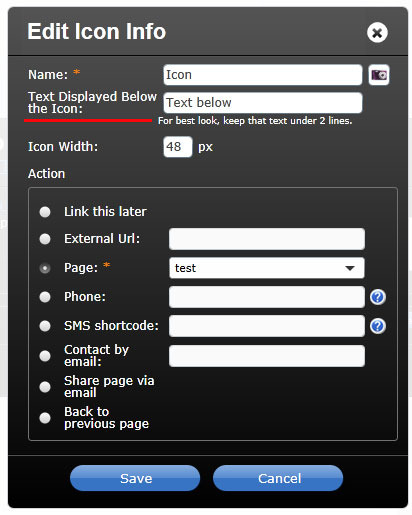 By using different images/icons, you can create different styles for your mobile page.
Mobile Page Layout: "app"- style
5 small icons can fit on one line:

or 2 big icons (100px x100px):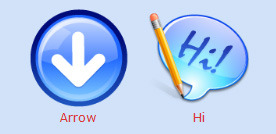 Mobile Page Layout: 2 big buttons
You can create any buttons and pictures you like, upload and use them in your app panel. Here are a couple of examples: