Here is a step by step guide on how to create an Opt-In form on your Facebook page.
Note: Due to Facebook changes, please be aware that your page will need to have 2000 followers or more in order to add a tab with an opt-in form. This change was made by Facebook, not Lime Cellular. 
Log in to your Advertiser Dashboard.
Click on the Web Forms feature button in the right hand column.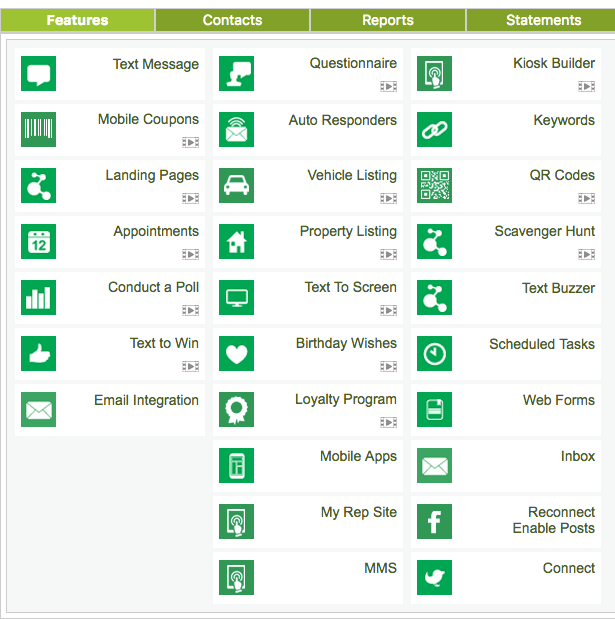 Select to create a code for Facebook. Select the keyword you would like to use for the page, type in your header and sub-header to appear at the top of the opt-in form, and check off what information you would like to be entered in at the page.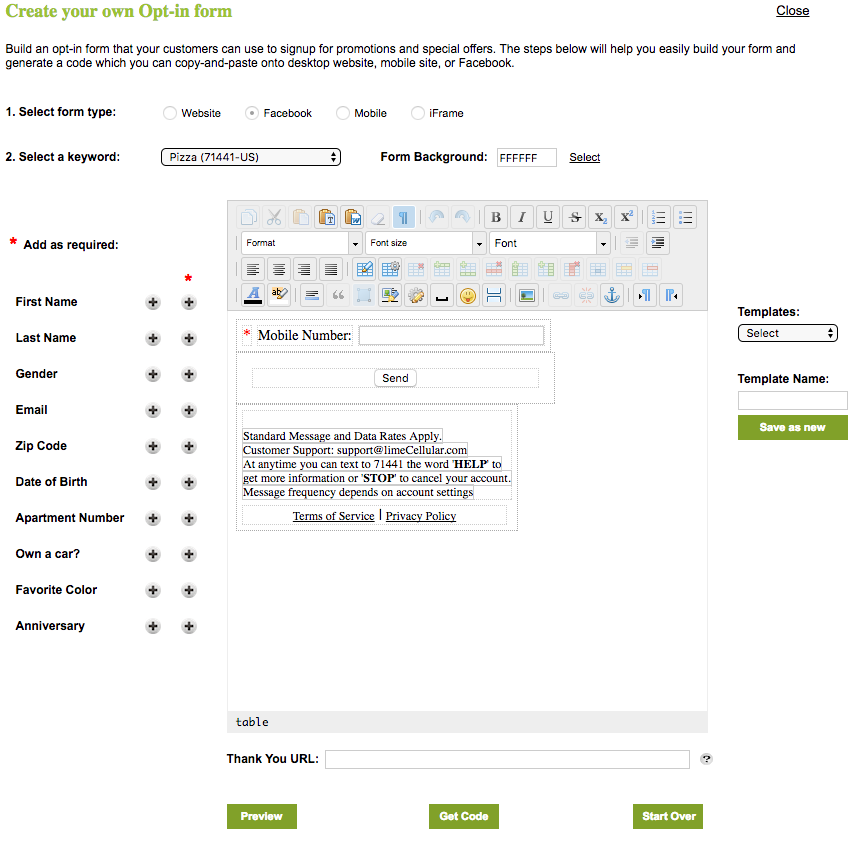 When you are done customizing your page, click Get Code Code and Preview. This will allow you to see your page and make any necessary adjustments. When you are finished with that, scroll down to your code. Be sure to copy the code so you can paste it into Facebook.
Now Log onto the Facebook account which administrates the page where you want to embed your opt-in page. After you've logged in, click here. 
Next, Click on the green button.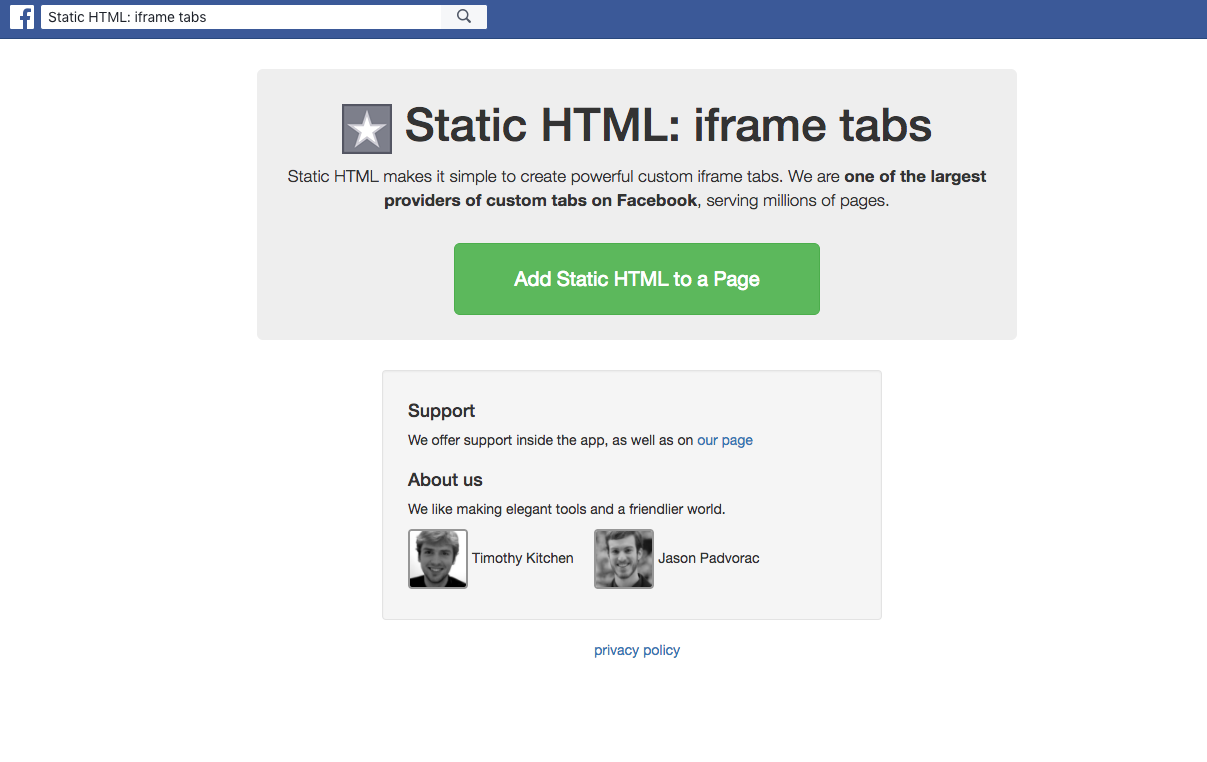 Then, click on the Add Page Tab button.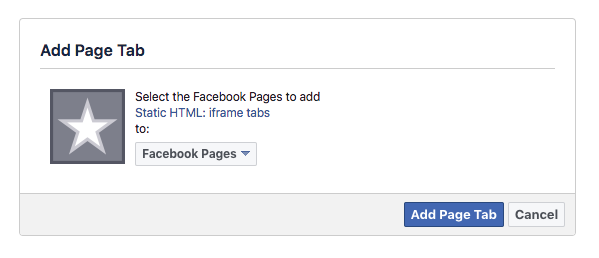 Next, click on the welcome tab to the left of your Facebook page and then click on the green Edit Tab button.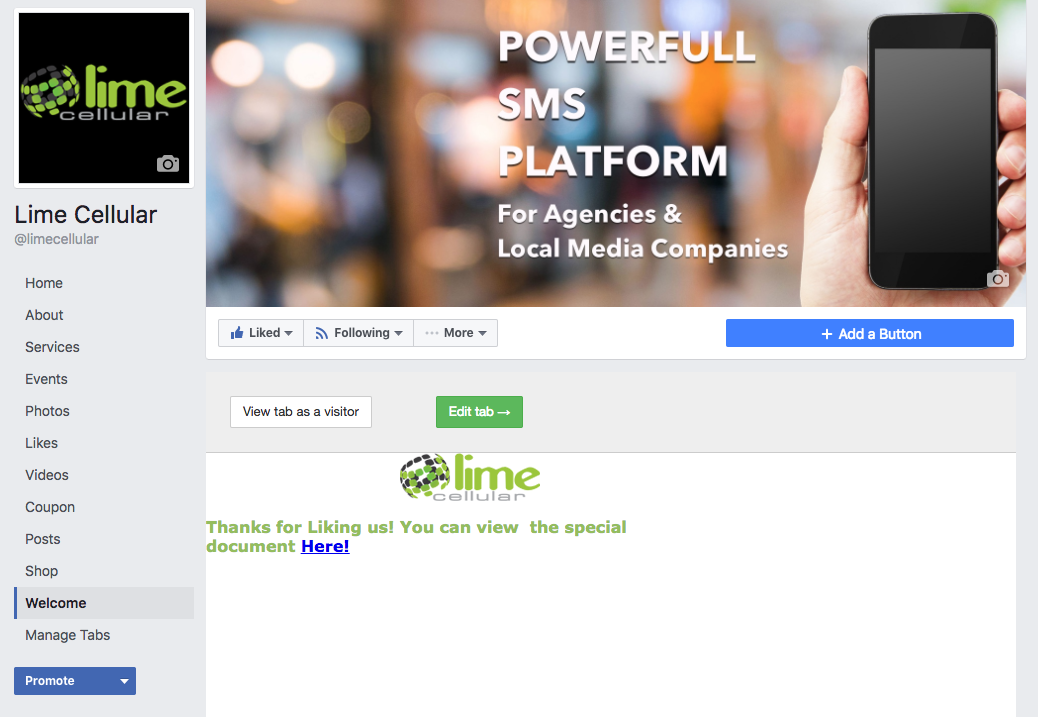 That will bring you to your dashboard where you will be able to insert the code copied from the Facebook web form.