UPDATE: The feature has been deprecated due to Facebook changing requirements for apps built on their platform. We recommend using Zapier to post from your advertiser account to a Facebook business page. Click here to learn more about our Zapier integration.
By connecting your Facebook profile and Facebook business pages to our platform, you will be able to post the content from text blasts, for example, directly to your Facebook business page(s).
1. Under Features, click on "Connect" next to the Facebook icon: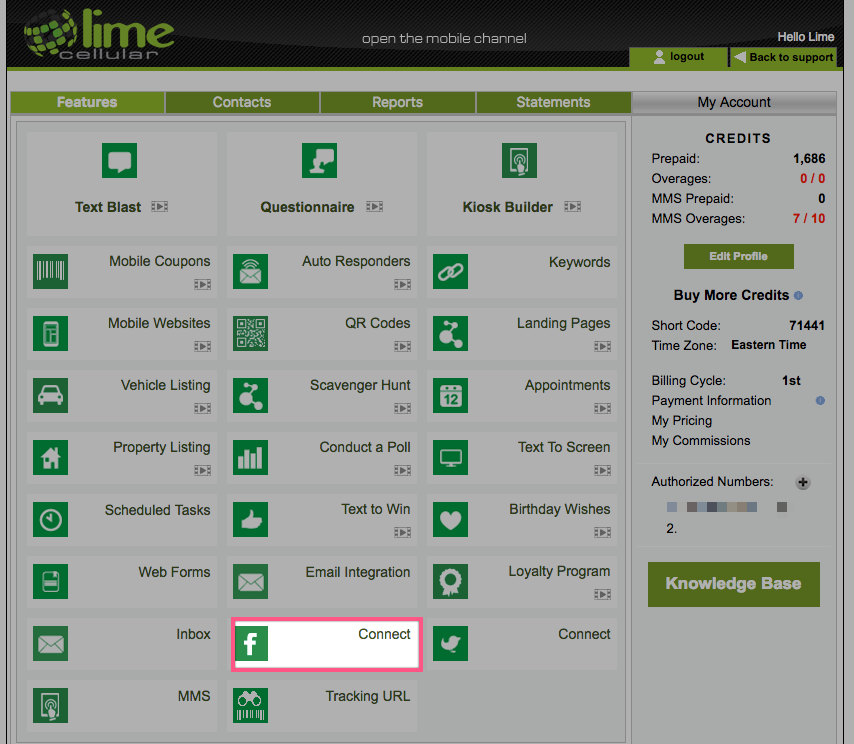 2. A new window will pop up to log into your Facebook account. Please enter your credentials.
3. Continue by accepting the terms such as Mobile Marketing Platform receiving access to the pages you manage in order to connect to our platform. When this done, you will be directed to a page confirming that your account was successfully integrated with Facebook.
4. Once you have connected to Facebook, you will need to go to the advertiser dashboard and select "Manage" where you see the Facebook icon:
5. You will now see your personal profile at the top and the business profile managed by that personal profile at the bottom.
6. Under your personal profile, select the opt-in list you'd like to connect.
7. Under the business pages, select the same opt-in list you selected before.
8. Make sure you have "FB Post" selected as "active" for that page.
It should look like this: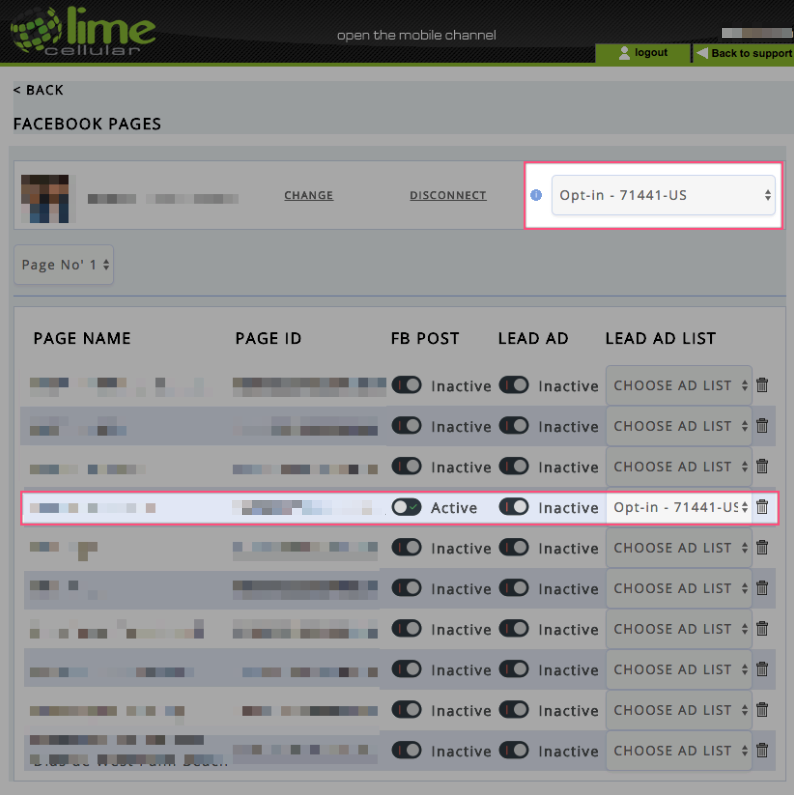 9. When you're done, click the back button. Now whenever they send a text blast, that message will also get delivered to their business profile - not their personal profile.
Note: You will need to select Facebook when sending a text blast or coupon in the message or coupon details. For example, you would select Facebook when sending a text blast in the details of the message for the text blast: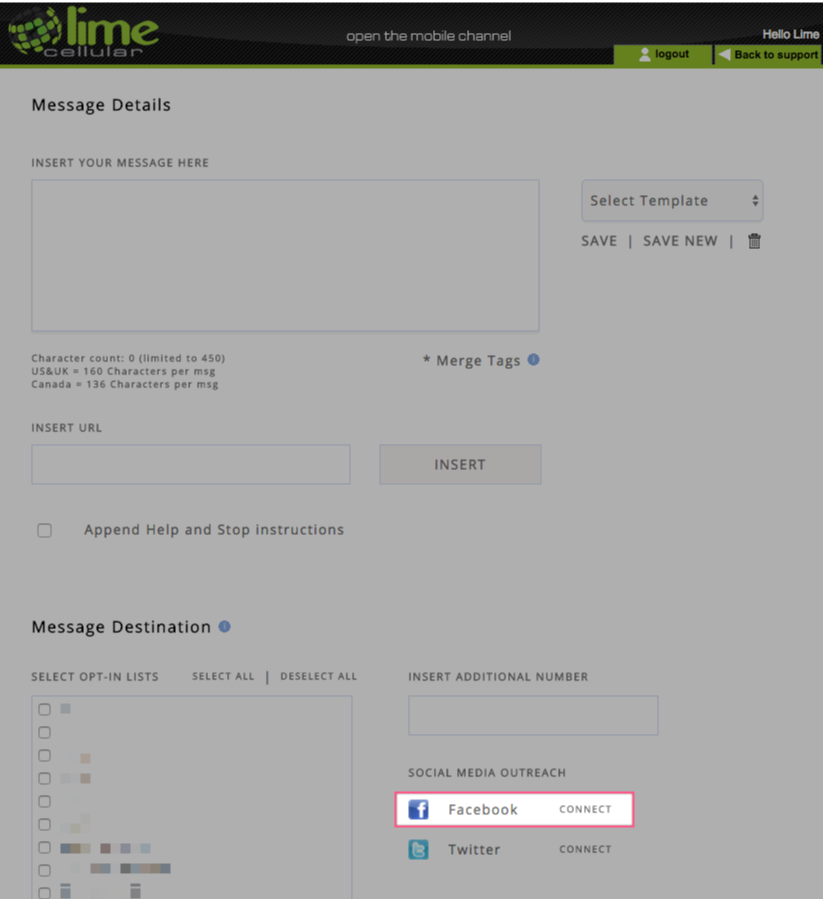 10. Once you send your text blast or coupon, the content from your text blast or coupon will also be posted on your selected Facebook page(s).
You're all set. Have a blast!